Proprietary blends of shea butter, black seed, rosemary, sage, carrot, lavender, chamomile, cedarwood, patchoulli, myrrh, petitgrain, grapefruit , peppermint and ylang ylang essential oils. Hand whipped into the most efficient and hydrating butter, cremes, custards and oil blends. Moisturize, repair and soften even the driest and most unmanageable hair.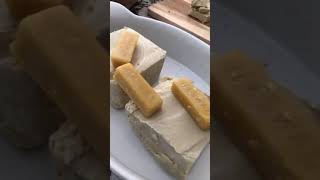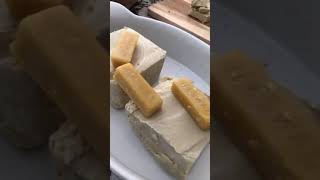 Fabulocs Superior Styling Paste In Action!
Maximum sheen and moisture with a soft effective hold for locs, flat twists cornrows and finger coils. Nothing but nature and results! This product is now only available in an 8 oz size. Bulk orders for 16oz can be purchased by sending an email to fabulocs@gmail.com. Thank you to all of our customers who have been hanging in here with us through COVID, Thanks to you we are still holding on!